Leaky Basements and Foundation Problems
The idea behind having a dry basement is about your health. Where there is moisture bacteria can breed. Mold and the spores from mold can be very unhealthy to breath in your lungs.
What Causes a Wet Basement?
The obvious cause is water leaking into your basement. This is usually a result of heavy rainfall, leaky pipes or condensation from sweaty pipes. It can also be caused by sump pumps that stop working properly. It is recommended to have a back-up sump pump for your basement. Basement pumps do not last forever, when they wear out you don't want to be scrambling around frantically. Preventative planning and preparation will save you big headaches in the future. Basement sump pumps cost roughly $500-$1000.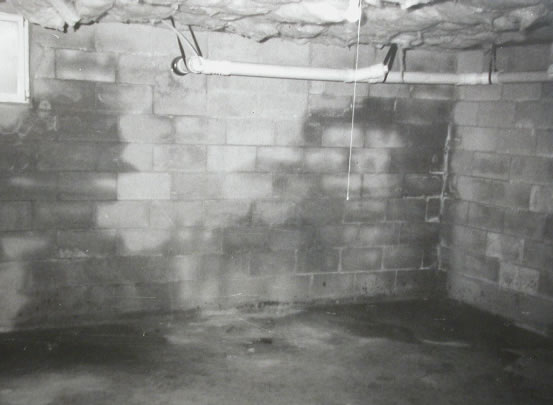 Wet Basement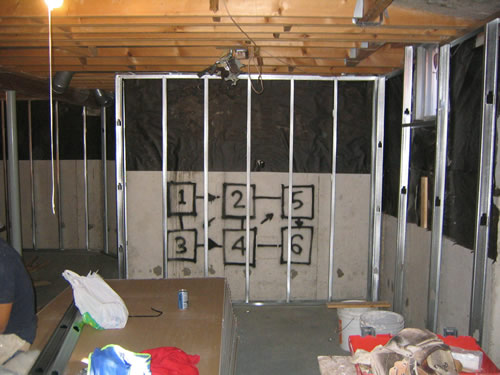 Dry Basement
What to do when You Detect Water in Your Basement
The first task at hand is to identify the source of the leak. It may not always be easy to determine depending on the severity of the leak. If it is small moisture problems look at your walls around the windows. You may notice obvious signs of leakage. In older homes the basement floors may already have repairs that are evident on the floor. Look closely at them. You may find the preexisting repairs are failing. Over time water pressure will build, eventually breaking through previous floor repairs. At the same time you may notice new cracks in the basement floor that need to be sealed. Basement floor cracks are the most common leaky basement gremlin.
Sometimes all efforts to stop water from accumulating in your basement fail. This may be a sign of a new drainage system required under your house. That's probably the worst case scenario for your leaky basement. Anytime you see water deposited in your basement it should be addressed within 2 days. This is roughly the period of time mold will form.
Insure you are living and breathing healthy air in your home. IF you are planning any basement renovation work, waterproofing your basement should be top of the list. It does not make sense to ignore a wet basement when remodeling your basement. Talk to your basement Expert to find out what solutions are available to eliminate the unhealthy condition of moisture.
Leave a Reply