How to Make Good Decisions With A Home Renovation Project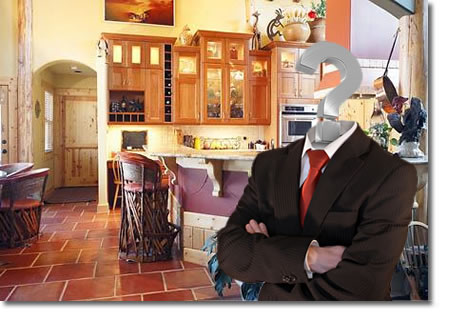 It's not something you want to just jump into without any planning. It can be expensive and stressful without a good idea of what you want to do. In this article I want to help you get a grip on the home remodeling you want to do to your home. At the same time, you must enjoy the outcome of your renovations because they are appreciating the value of your home.
Realistic Time Allotment
Home renovation projects are rarely done overnight. They usually take time to complete depending on the nature of the renovation(s). Your remodeling expert should layout an action plan with a detailed scope of the work. The plan will outline all remodeling work along with the timeline of completion. It is a good idea to review this plan during the renovation, insuring the proposed renovations stay on target.
Have it Your Way but Listen
Every house renovation project starts with your dream. Once communicated to the remodeler you may find some helpful feedback that will make the project even better. Residential construction and designing work hand in hand. Knowledgeable renovators bring the best of both worlds. That is why you want to clearly communicate your dream and give your home remodeler a chance to digest it. Professional renovators always have sound advice that can make your home even more enjoyable after the renovation is complete.
Realistic Budget
Preventative actions will help the costs of your home remodeling project stay within budget. I am sure you've heard horror stories about "renovations getting out of control". Now there is a high stress level on top of all that noise, dust and tradesmen in your home. Sit down with the professional you have hired to determine a realistic budget. There may be "what if's" which should be discussed initially. E.g. What if your renovator removes that old moldy wall in your basement only to learn leaks in your foundation are causing the problem? The worst case scenario should be examined in the budget planning stages.
Using Quality Products
With the emergence of Home renovation outlets like Home Depot and Lowes, getting quality products at a good price has never been easier. You'll notice there are major price differences in what appear to be the same product. For example Behr Paint and Wood Stain are a known brand synonymous with high quality. You pay a little more for these products but there is a noticeable difference in the finished look. Often, one coat of paint is all it takes with Behr Paint. On the other hand you may choose to use a cheap Wal-Mart paint only to learn it's going to take 2 coats.
Making the best decisions for you and your family during a renovation can make the difference between pleasure and pain. Share your entire dream with the home remodeler of choice to minimize the possibility of unpleasant surprises.
Leave a Reply