Basement Renovations in Toronto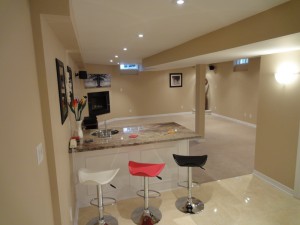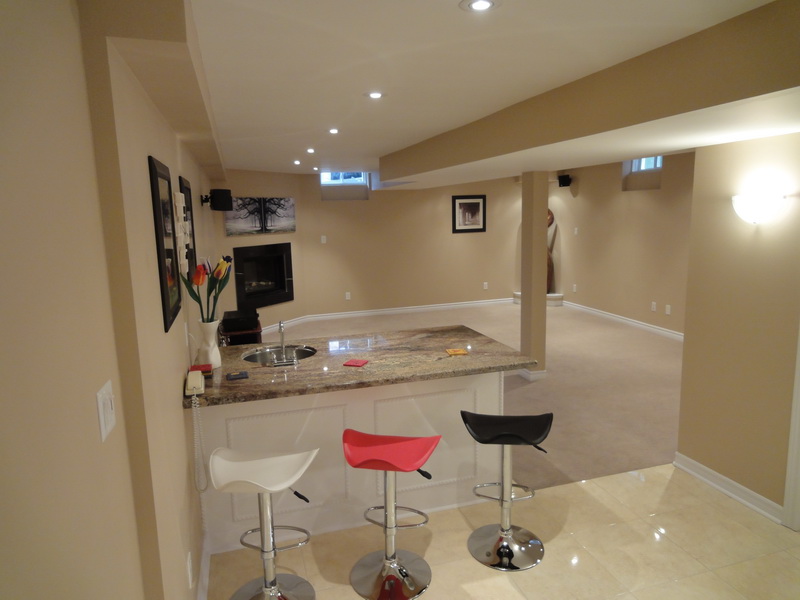 Out of sight – out of mind? Basements are easy to overlook. They are quite literally not a part of the house that we see much of. But the potential stored in them is truly incredible.
There are many ways that a basement renovation project can impact your quality of living, add space to your home and upgrade your lifestyle. We will recount them briefly to give you an overview of your options.
Waterproofing
The basement, due to it's positioning below street level is prone to be struck by flooding. But even without flooding, the basement floors often collect humidity and can store significant amounts of water under the tiles or hardwood. If not prevented, this can actually amount to serious damages that will cost you lots of money to repair. A well-insulated floor with dry core sub flooring will keep the water out and your feet warm, too.
Cold Proofing
As we are being hit by winter, cold-proofing is very important. We invest in wall insulation, double windows, weather-proof doors, but often forget about the heat escaping through the basement floor. A great solution to this, apart from insulation, is heated flooring system for you to enjoy. Especially if you intend to put the basement into one of the uses we will describe in the next two sections.
Party Room
If what you are looking for is an amazing place for parties and get-togethers this is the thing for you. It is especially popular in the winter. No one wants to drive through snow, search for parking and pay for drinks in a loud bar with slush on the floors and nowhere to put your winter garb.
That's why more and more people are getting into hosting parties in their basements. That's where we come in and introduce a personalized basement renovation plan just for you, with a drinks fridge, wet bar or even billiard table. A perfect recipe for a great night with friends.
Home Theater
Imagine a cozy room with low lighting coming from a fireplace, a soft fuzzy carpet on the floor and a big screen TV. Add a comfy couch and you have the perfect setup for a family movie night indoors!
We also do soundproofing, wood panel walls and many other upgrades that will turn your basement into an amazing retreat. Call us now and warm up for the next winter!